Cropping images using Calculations and Channels
There are several ways to crop parts of images you want to use. Usually it depends on the image you want to use and what you want to do with it later.
I need a favour. I need someone to beta test this..epspecially in regards to english and german photoshop versions. I might have translated a few things wrong.
Using the

Eraser


Magic Wand


Polygon Lasso


Pen
Layer Masks
Each of these methods and advantages and disadvantages and it always helps to blend. Should you have questions about the method explained above, please ask.
Open Window > Channels and choose the Channel with the most Contrast. For this image, I used blue.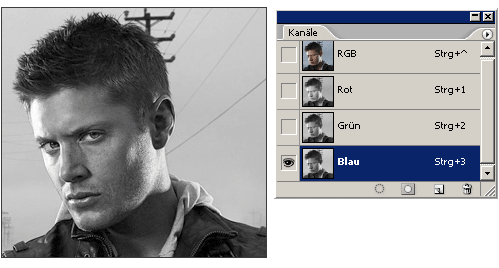 Now choose Image> Calculations.
A pop-up will appear that will give you choices. We want to create a mask, so have mask clicked. Choose the mode that has the most contrast between characters and background. I chose Color Burn for this image.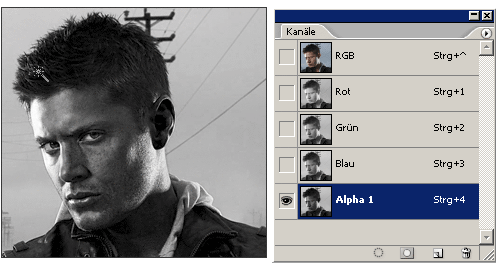 Now, you work on the new Alpha Channel in the Channel window.
The tools you will now use are the Dodge

(it lightens parts) and the Burn

(it darkens parts). Be careful with the strength you use for both and with the size of the brush. Check out the options carefully (Range & Exposure).
For instance for finder work... keep both tools at Midtones. For quicker stonger but also less clear results, use Lighter when using Dodge and Debth when using Burn.
For very crude work, you can also use the Paintbrush. Black or white.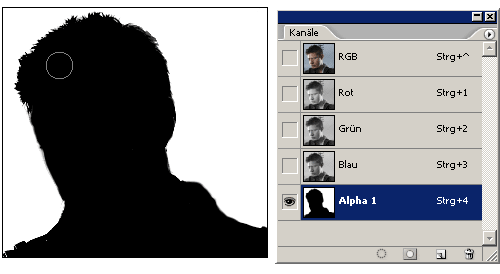 Once you got the body in black and the background in white (or the other way around), choose "Load Channel as Selection".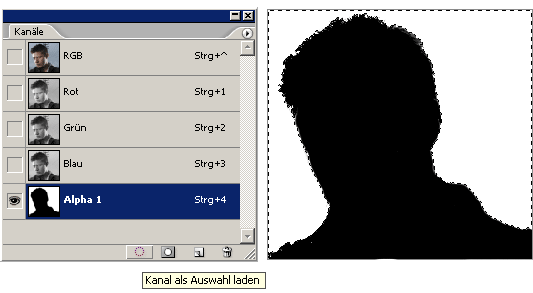 Now choose the layer Palette again and klick on the Base image. The black and white should disappear and only leave the selection.

Now click "add layer mask".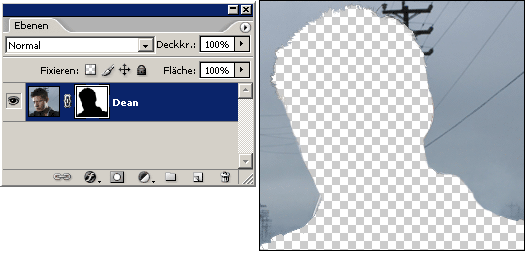 Then invert the mask by have the mask clicked and using Image> Adjust > Invert.